e-scooter.co has been created for the purpose of promoting clean mobility solutions.
The guide has a simple purpose: to help make electric scooters a success, to function as a driver for international sales and thereby indirectly to spur innovation by startups with a relatively small budget by providing them with free access to every buyer in the world, and ultimately, as a higher purpose, the promotion of clean mobility for healthy air in cities which may have an effect on performance in work, study and life.
The guide is sorted based on Google search popularity in each country.
The guide is currently available in 90 countries and 53 languages including the local currency in each country.
Weekly visited from 174 countries
The guide was launched in 2018 and has been visited from 219 countries and is visited on average from 174 countries every week.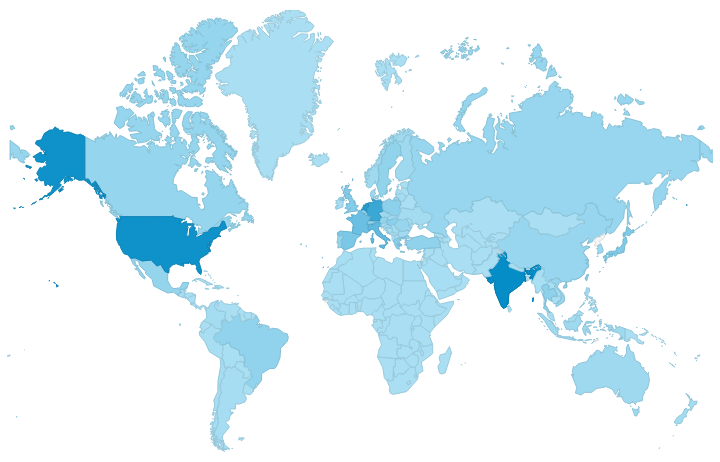 Want to help promote clean mobility solutions in your country? Please send an email to info@e-scooter.co or fill out the form below.
Application Form